Professional Tuition is available for players of all abilities.
Why Coaching?
Golf is the greatest game in the world when your playing well but the worst when your not so with combined experience of over fifty years, the professionals can make the game more enjoyable for you. For any enquiries about lessons & prices please call the Professional Shop.
Lessons will cover:
Golf Fundamentals
Swing Basics
Short Game
Long Game
Course Management
Advanced Coaching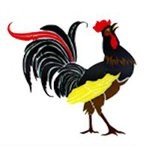 Craig Wright - Head PGA Professional
Craig took the appointment of Club Professional in March 2007 as only the fourth head professional in the Club's history, taking over from David Ridley. In over 26 years as a Professional, Craig has built up an extensive knowledge of all aspects of the game from coaching and technical knowledge to business management and course maintenance. Well known around the county, Craig's popularity is evident amongst both members and visitors alike. He is recognised as one of the most skilled repairs specialists in the area and a coach who is second to none. As the Head Professional he offers tuition to all levels of player from beginners to Professionals, young and old. Any player can benefit from his expertise. In the time he has been the Club, Head Professional Craig has introduced new product lines at great prices and is always willing to give the best advice and a great deal to anybody looking to purchase new equipment.
---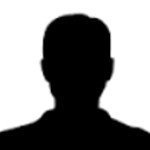 Ben Jones - Assistant PGA Professional
Lesson Prices: 30 Minute Lesson (Adult) £18.00 60 Minute Lesson (Adult) £36.00 30 Minute Lesson (Junior) £10.00 60 Minute Lesson (Junior) £20.00 6 Hole Course Lesson £36.00 9 Hole Course Lesson £48.00 To book a lesson please call me on my mobile.
---
Katie Wright - Assistant PGA Professional
---